Chicago Tribune "The Kids" Pick for February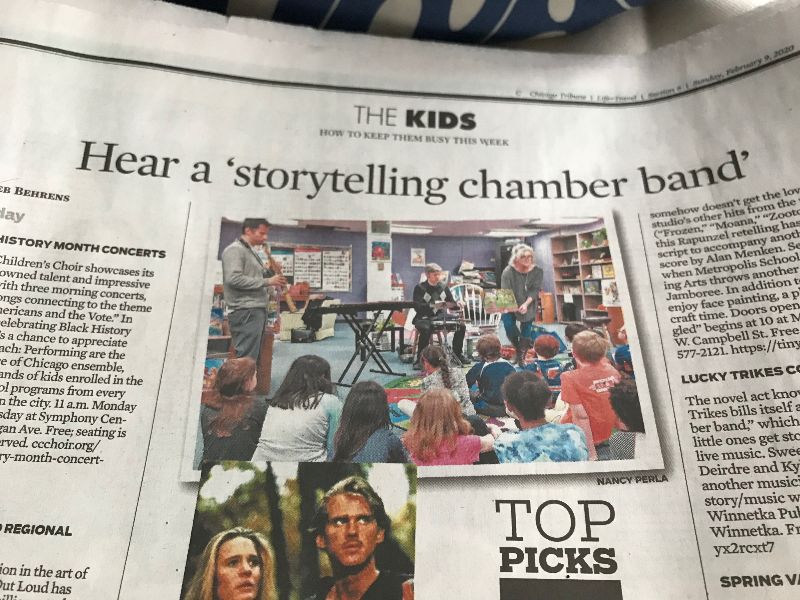 The Chicago Tribune featured The Lucky Trikes in this week's Sunday print edition as well as in its monthly "The Kids" digital guide to things to do with the family every day in February.  Obviously, come join us on February 15, but check out all the amazing offerings brought to you around the Chicagoland area and try something new!
Navy Pier: Tuesday, March 3 at 12 pm
Join us for our third season of Stroller Grooves! Jeff Kimmel on clarinet and Nick Meryhew on trombone join Deirdre and Kyle.
12-12:45 PM 
Crystal Gardens, Navy Pier
700 E Grand Ave, Chicago, IL 60611
Stroller Grooves is a free series of musical performances by local children's artists each Tuesday in February and March. Learn more about Stroller Grooves, and be sure to check out all of Navy Pier's free events and programs throughout the year.
Free and open to the public.